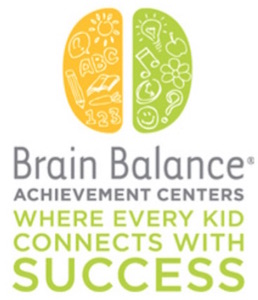 Brain Balance Achievement Centers
http://www.brainbalancecenters.com
(800) 877-5500
The Brain Balance Program® is the most comprehensive approach to overcoming the symptoms of ADHD, learning disabilities, processing disorders, Asperger syndrome, and a host of other related childhood learning and developmental issues. Our cutting-edge, integrated approach combines three core modalities into one program. This leads to the most effective, lasting results while saving time and minimizing stress for you and your child. To replicate our program on your own, you would, at a minimum, have to visit a host of individual practitioners and spend hours coordinating their efforts— not to mention the tens of thousands of dollars it would cost. All of these efforts would still not replicate the uniqueness nor the results of this program!

Chadds Ford Climate Control
http://www.chaddsfordclimatecontrol.com
Chadds Ford Climate Control is a proud, family-owned and operated Pennsylvania company. The President and Founder, Ken Blackburn, built this company with a focus on providing expert quality HVAC equipment and services.
Company leaders and technicians have many years of experience with installing and providing service for commercial and residential projects throughout the Delaware Valley. The company is dedicated to providing outstanding performance. Chadds Ford Climate Control focuses on high levels of professionalism, which has enabled it to become one of the most respected and fastest growing HVAC companies in Chester and Delaware counties.
The company provides all of its customers with a service staff they can depend on 24 hours a day and 7 days a week. Its goal is to exceed the expectations of all of its customers.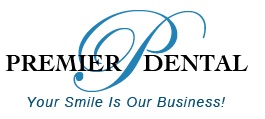 Premier Dental
http://www.premierdentalpa.com
Premier Dental is where your smile is their business! They offer a stress free family dentistry experience that offers a wide range of dentistry technqieues including one visit crowns, mercury free fillings, bleaching, veneers, Invisalign and even dental implants and mini implant options. At Premier Dental, they feature general dentistry techniques to give you the smile you deserve the easiest way possible using relaxation dentistry, cosmetic dentistry and sedation dentistry.
At Premier Dental, you will meet Dr. Diane Hernandez, the top dentist in Jennersville and West Grove, PA. Dr. Hernandez will use specialized technqieus such as sedation dentistry, relaxation dentistry and same day porcelain crowns to ensure your dental experience is quick, easy and stress free. Whether you have simple cosmetic dentistry needs such as teeth whitening or bleching, or you would like to consult an implant dentist to get the best smile possible, there are many options offered through Premier Dental.
If you are looking for a general dentist, family dentist, or an office providing sedation dentistry, Premier Dental should be your first choice. Premier Dental welcomes patients from Jennersville, West Grove, Nwe London, Lincoln University, Oxford, Avondale, Landenberg, Kennett Square, Cochranville, and Parkesburg. If you want the best smile available, visit Dr. Diane Hernandez with Premier Dental for your general dental or cosmetic dentistry consulation today.